Rubber Linings & Specialty Coatings
Coatings for the Process Industry
Call Today For a Quote!
Field Call Outs
We Offer 24/7 Emergency Call Out Services, Along With Field Inspections, Small/Large Repairs, And Full Strip And Reline Jobs.
Rubber Lined Vessels
A 40,000 Pound Large Vessel In Our Facility To Be Re-Rubber Lined Internally.
Powder Coating
We Offer Powder Coating And Sandblasting To Our Local Community
Wear Resistance Coatings
We Can Apply Arc, Arcor, Belzona, And Many More Wear Resistance Coatings To Extend/Preserve The Life Of Your Equipment
Fluoropolymers
Teflon®, Tefzel® Halar®, and PVDF (aka Kynar®) - Mechanically Tough With Excellent Cut Through and Abrasion Resistance
Polyethylene
No Low Temperature/Humidity Limitations, Wide Service Temperature Range (-40° to 165°), Out-Performs Epoxies
Flame Spraying
Long Term Corrosion Protection For Steels And Non-Combustible Surfaces
Plastic Welding
We Are Now Offering Plastic Welding As An Alternative For Adhering Plastics
Rubber Detail
A More Detailed Look At How Intricate Our Rubber Craftsmen Are Capable Of Getting
Thermal Polymer Systems, LC , a privately held American Limited Liability Company, is a leading applicator in the rubber lining and specialty coatings industry, and a major source of innovation and competency along the Texas Gulf Coast. For over 25 years, we have provided the expertise necessary to assure a quality lining job that meets our customers' demands for quality, cost, and delivery.
Our Mission
Whether a small repair in our shop, or any size field project, Thermal Polymer Systems is dedicated to furnishing our customers with an exemplary completed project, upheld to the highest standard in quality of work and safety, completed in a timely manner, and promoting cost efficiency as a priority.
Owners, Donnie and Darla Murrell, draw on many years experience not only in the rubber lining industry, but also structural steel, pipe, and sheet metal fabrication, setting up ASME code facilities, pre-form fabrication spray systems, developing thermal spray equipment and technology, and establishing operations and liaisons with international ventures.
We hold maintenance and repair contracts for more than 85 different chemical plants, refineries, nuclear power plants, and energy companies in the southern United States.
Our company provides a variety of services, which include executing a turnkey refurbishment of Demin Water Tanks – Cation, Anion, and Mix Bed Lines. Either in the plant, or shipped to our facility, we can perform complete disassembly, strip-out, and relining interior, ASME code weld repairs, replacing all the laterals and filters, repainting the outside, and shipping the vessel back to the plant for their utmost convenience. 
Whether a big job, or a small one, we strive to meet your needs and specifications. Call today and speak with one of our knowledgeable staff members and get a quote!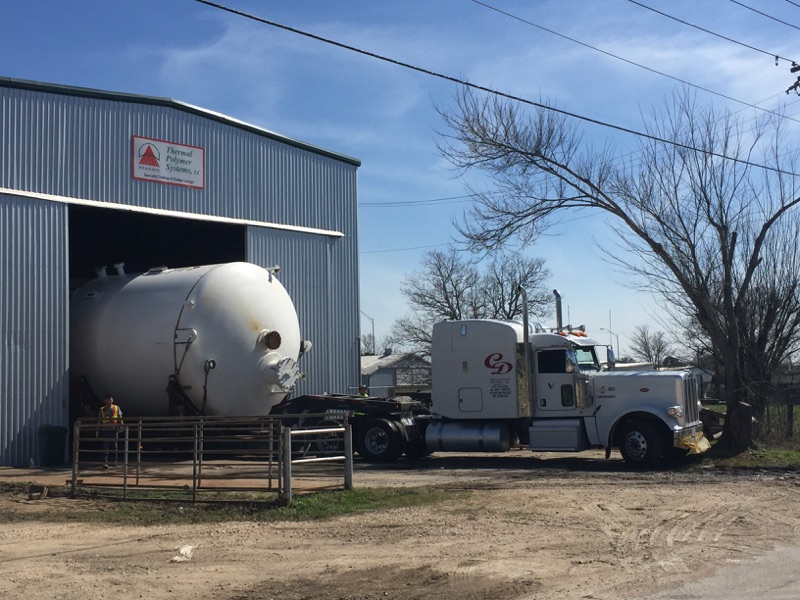 Call And Get A Quote Today! 979-848-8870