.
FEATURES OF THERMAPLAST® PLASTIC COATINGS:
No VOC's – 100% Solids
Superior Release Property
No Primer Required
No Low Temperature/Humidity Limitations
FDA Approved
Wide Service Temperature Range (-40° to 165°)
Out-Performs Epoxies
Excellent Impact & Abrasion Resistance
Easy Repair
Excellent Adhesion Performance (3000+PSI)
Good Chemical Resistance
Superb UV Resistance
Chemical Resistant to Salt Water
* Formulated from DuPont's NUCREL® and SURLYN® Polymers or Dow's PRIMACORE® Adhesive Polymers and ENVELON® Polymers
Right:
1. Polyethylene flame sprayed for a mold for release
2. Piping that was coated internally and externally with *Thermoplast 20
3. We coat 18 different manufacturers of actuators with *Thermoplast 20
4. A 90 degree piece of pipe fitting that we flamed sprayed a polyethylene coating onto internally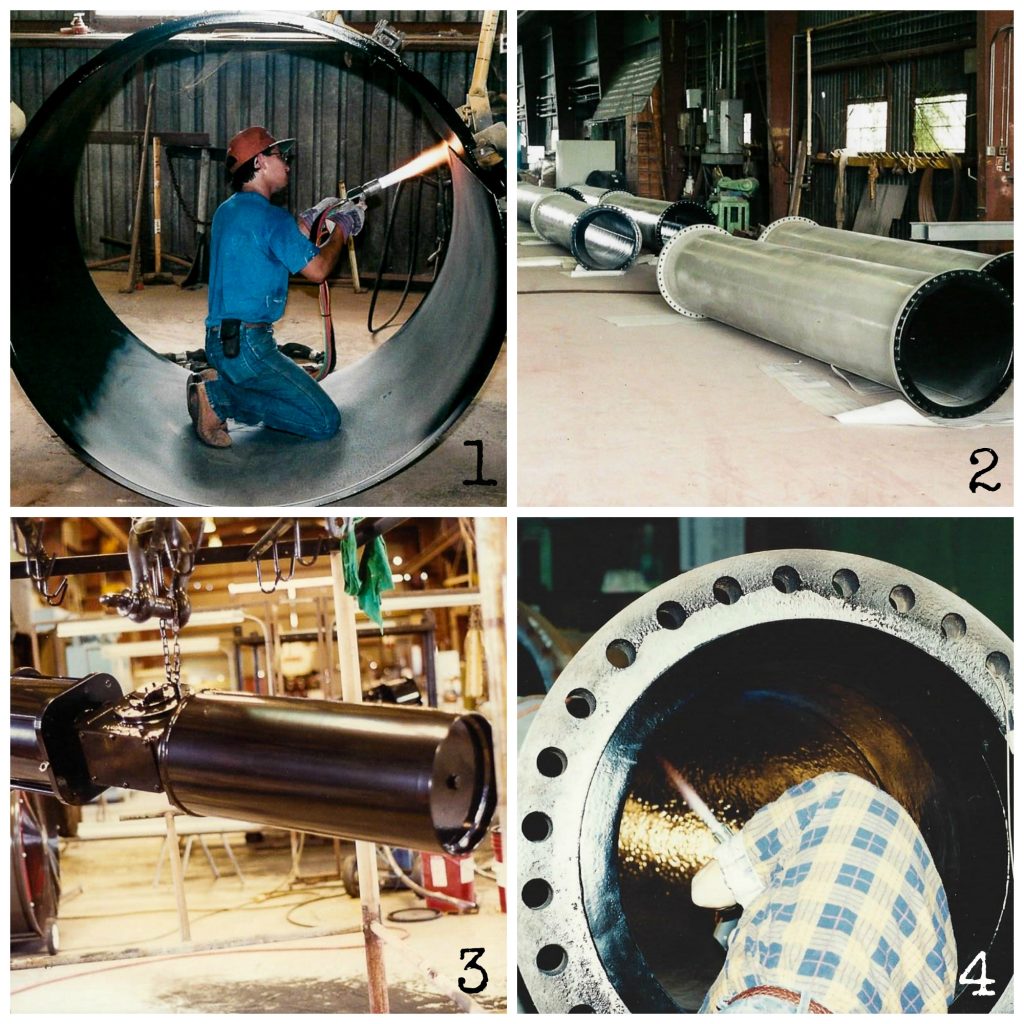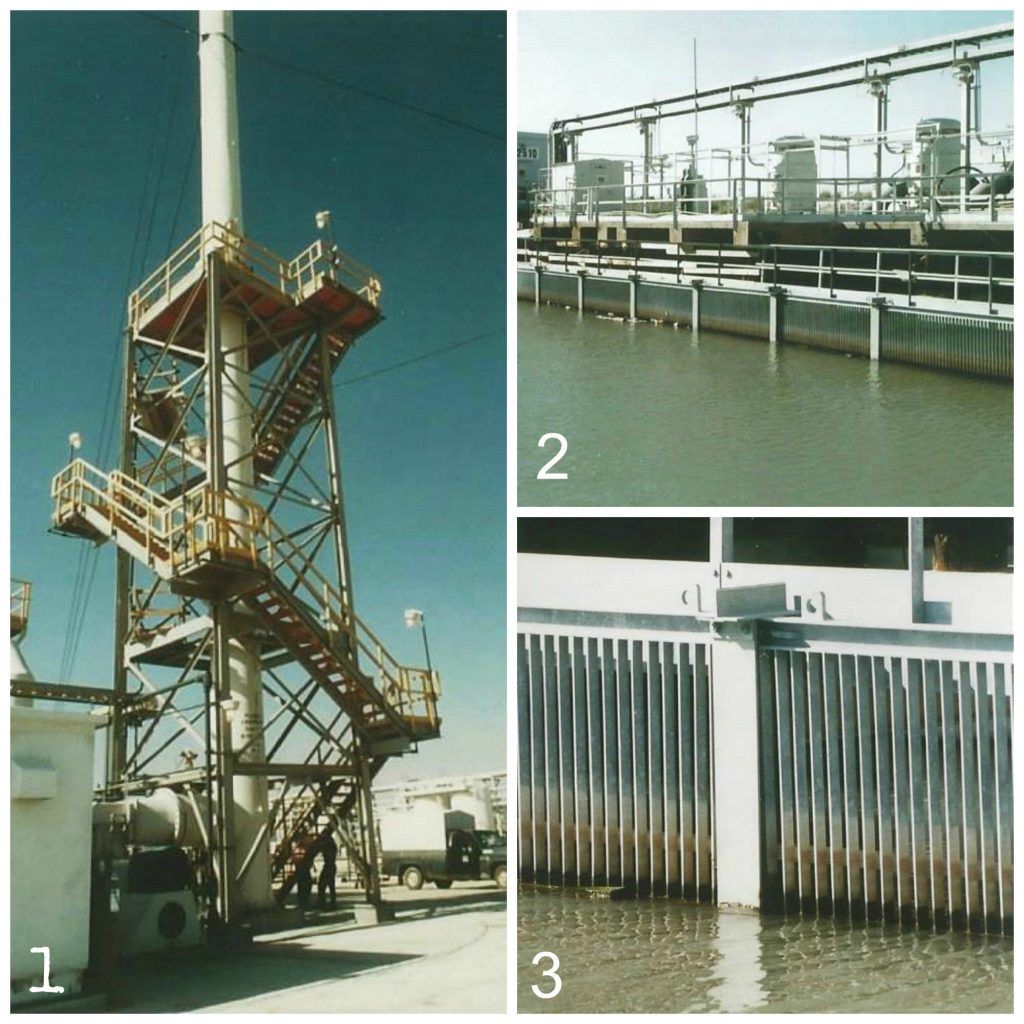 Left:
1. A multiple story tower structure we flame sprayed with *Thermoplast 20 to protect it from salt air corrosion.
2-3. We flame sprayed all the steel parts on this waste water filter in order to protect it from corrosion due to salt water.
*Thermoplast 20 is a polyethylene co-polymer that has UV stabilizers and adhesive additives. Please call our office for more information.