Rubber linings are a hard-wearing protective lining that successfully protects substrates of steel, aluminium, or practically any other metal you may be working with.
 We are qualified in the application of many types of rubbers including but not limited too:          
Hard/Semi Hard/Soft Rubber                              
Natural Rubber
Synthetic Rubber
German Rubber
Neoprene
Vulcoferron
Butyl
Bromabutyl
Kerabutyl
Chlorabutyl
Rema Tip Top
Chemical Cure Rubber
Pre-cure Rubber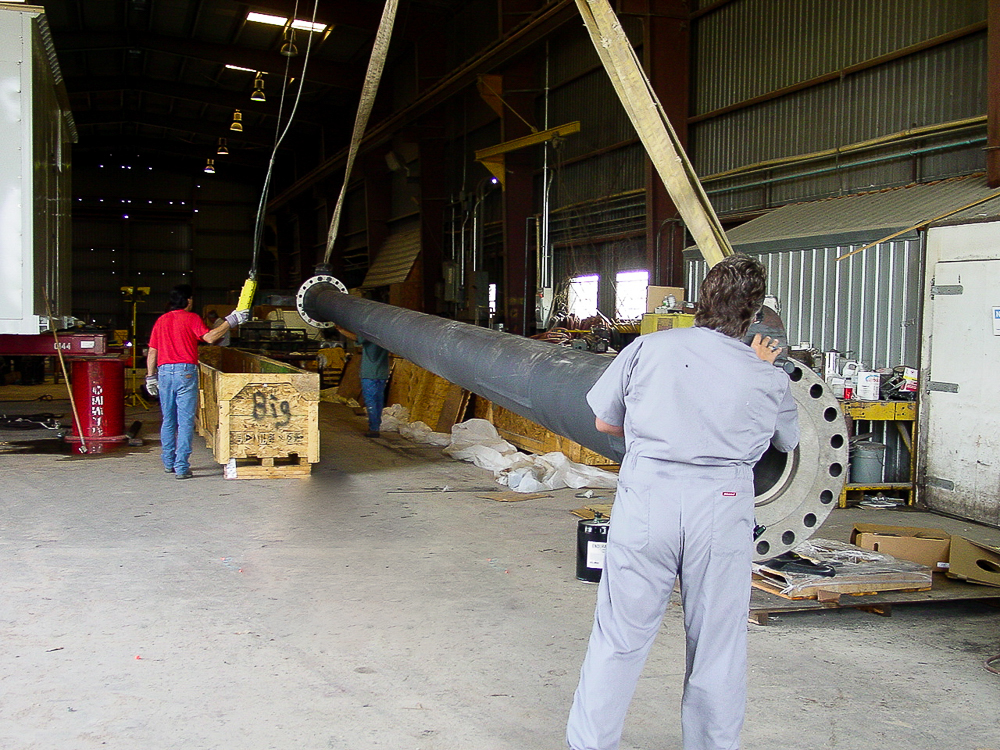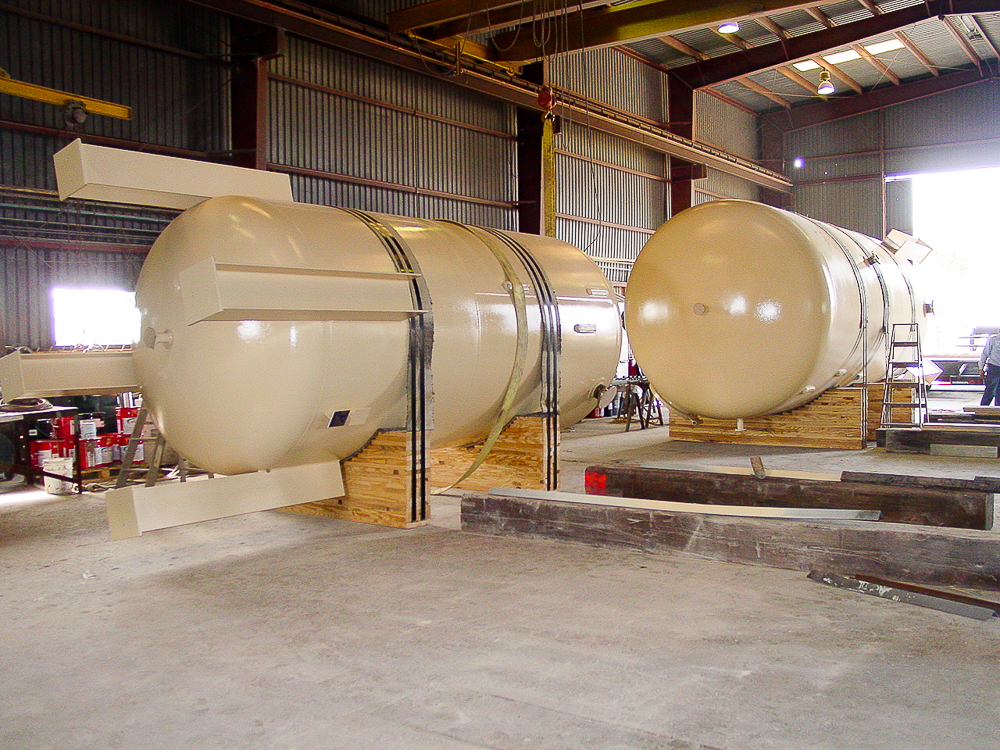 Two vessels we rubber lined internally, painted externally, and shipped back to our customer in Saudi Arabia.
Common Industrial & Commercial Field Application Areas:
Water treatment tanks and vessels
Over the road trailers
Storage tanks in customers' plants
Process equipment
Scrubber units
Sewage disposal units
Pipe, flanges, and other fittings
Fans and fan housings
Fume ducts
Rail cars
Etc
Vendors
Thermal Polymer Systems is authorized to sell and trained to apply coatings from several major vendors.  We invite you to visit vendor sites for first-hand references to available coating materials and techniques.