Mailing and Physical Address:
Thermal Polymer Systems
908 S. Velasco
Angleton TX  77515
O: 979.848.8870
F: 979.849.9790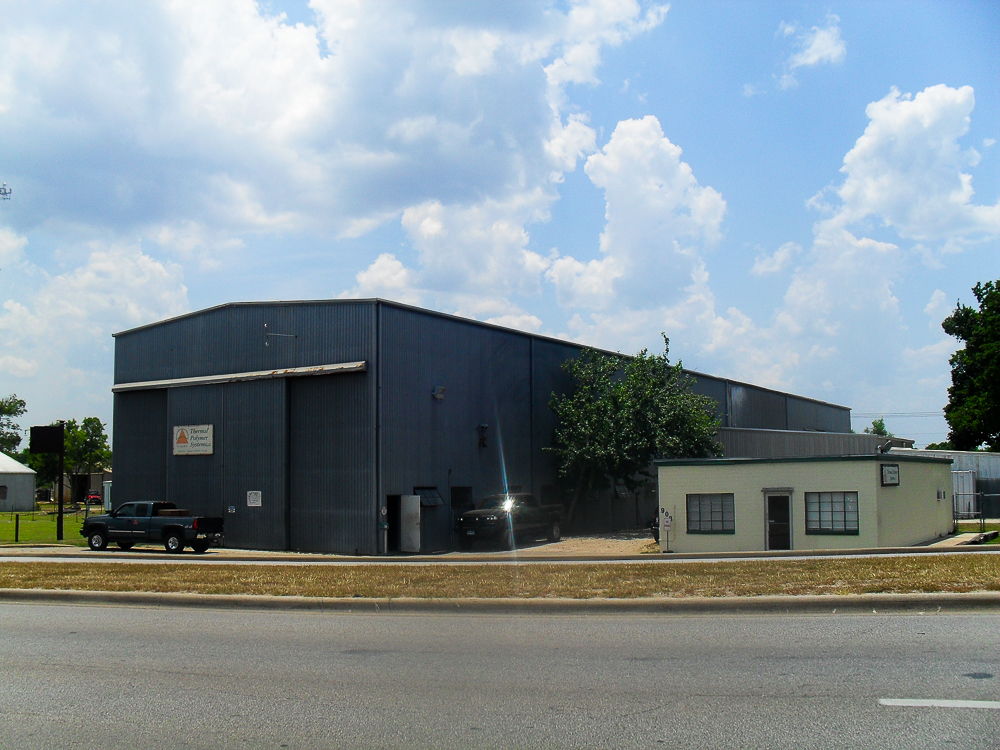 Our physical location sits right beside the only over pass in the middle of Angleton, we are on the feeder road on the south bound side. You can see our huge gray metal building as you come over the over pass. ( you CANT turn directly into our parking lot from the over pass!), you will then need to "U" turn and circle back around under the overpass bridge, and we sit right on the feeder road. 
LARGE TRUCKS/18 WHEELERS: 
Please come to the back of the building. Pass up our shop and continue on down to the next red light which is Cemetary Rd. and turn RIGHT. Go down until you hit Old Angleton Rd and turn RIGHT again.  Stay on Old Angleton until you see the back of our shop.
Please call us if you need assistance!
Operations Manager:
Chase Murrell
C: 979.236.5500
Chase@ThermalPolymer.com
Sales/Marketing:
Nicole Jones
C: 979.900.6651
sales@ThermalPolymer.com
Field Superintendent:
Anthony Hawn
C: 979.215.6662
Safety@ThermalPolymer.com
Safety Coordinator:
Dejah Britton
O: 979-848-8870
Safety@ThermalPolymer.com